Description
Wel-B FD Strawberry 14g.
เลข อย.74-1-08957-2-0003
สตรอเบอรี่กรอบ ตราเวลบี หวานอมเปรี้ยว กับรสสัมผัสที่ลงตัว อันดับหนึ่งของสินค้าขายดีของเรา มีหลายคนบอกว่า สตรอเบอรี่กรอบสักชิ้น ช่วยเพิ่มพลัง และความสดใสให้กับคุณ
เหตุผลที่เราเลือกวิธี Freeze-Dried?
Freeze-dried หรือการทำให้แห้งเยือกแข็งสูญญากาศเป็นกระบงนการถนอมอหารที่ล้ำที่สุด เป็นวิธีเดียวกับที่ NASA
ใช้เตรียมอาหารให้นักบินอวกาศ โดยผ่านการดึงน้ำออกจากผลไม้จนทำให้กรอบ ใช้อุณหภูมิต่ำและปราศจากน้ำมัน
คุณจึงสามารถอร่อยและได้รับคุณค่าเต็มที่จากผลไม้โปรดของคุณในแบบที่แตกต่าง!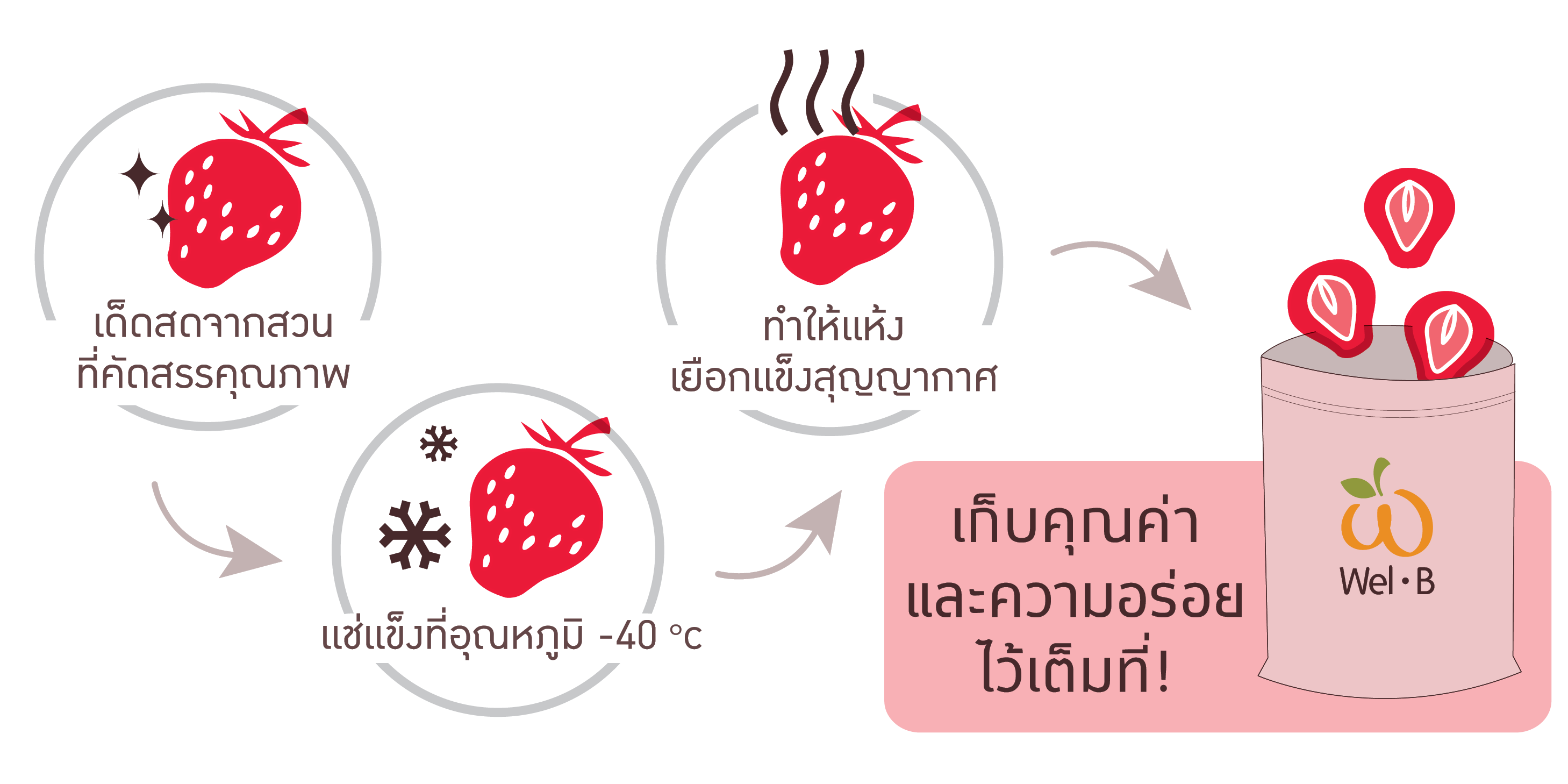 Why we choose Freeze-dried?
Freeze-dried is one of the latest technique in food preservation. This Method is preferred by NASA
to preserve food for the astronauts. It works by extracting moisture from food by vacuum at subzero
condition (-40 ํ c). As well as locking in all of essential nutrients, neither heat nor oil is used which meant
being healthy can be done without being compromised.